Prime Translation Services LLC has locked in to pick the top-level gathering German language translators from wherever all through the world: Is it genuine that you are hunting down the top class and master German translation services companies? When you require the snappy, precise, and most reliable understanding course of action, by then our association is here to empower you to out. Making a translation in Dubai of your files into German language translation in Dubai is extremely a champion among the most principal propels when you are hunting down ways to deal with building up your business over as far as possible. This production of the technique energizes the exchanging of the information with your entire customers close by the smooth use of the method. Notwithstanding whether you require altering, rethinking, investigating or decoding the document, our gathering guides you through the entire German translation system to make your endeavor a triumph.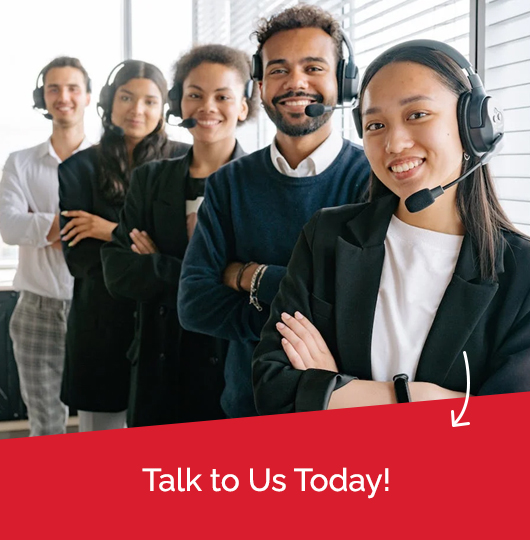 Our association has locked in to pick the top-level gathering of German language translators who are learned with the nuances of this language and decode all the substance quickly and moreover expertly. We utilize the best of elucidation advancement for the quality check and alter of the last file.
From legal to educational and medical documents, no matter what your translation requirements are, Prime quality translation and interpretation LLC is fully capable of translating all sorts of documents from German to English, Arabic, and a number of other languages. Our highly trained team of German translation experts not only has advanced knowledge of the German language but also has years of hands-on experience in translating documents that are in the German language to Arabic, English, and other languages. This level of experience and knowledge is exactly what attracts a large number of clients from across different industries and occupations to us.
We understand that in order to translate legal documents, one has to have a detailed knowledge of the legal system, the laws, and the terminologies, only then can one translate a document to and from a specific language. The same is the case with medical, academic, and corporate documents one has to be aware of the context of the information that they are translating which is exactly why we have several departments that are responsible for translating documents that fall under their respective domains.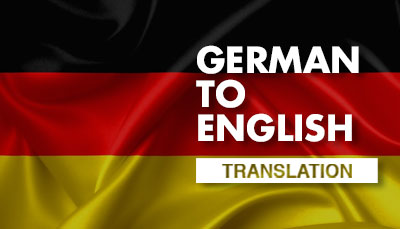 Here are some of our main departments and their key responsibilities;
One might believe that the only situation they could require legal translation in is if they are caught in a legal battle. On the contrary, there are several reasons for you to require legal translation as a foreigner living in the UAE. If you are a German citizen doing a job or running a business in the UAE, you could require a translation of your birth certificate, immigration documents, or driving license.
German Translation Services in Dubai, JLT, Media City, Al- Barsha
Furthermore, if you are fighting a court case either in the UAE or Germany for which you require Dutch to Arabic/ English translation or vice versa, we can translate more detailed documents such as witness statements, previous court orders, notices, or dispositions to help you strengthen your case.
Whether you are looking to establish a strong online presence on the search engines in the UAE region or need to translate your global marketing messages into Arabic to make them more appealing to the UAE audience, we are here at your service. With our specialized team of translators who understand consumer behavior and local customs, we make sure you get the maximum response from your marketing campaigns. No matter how big or small you are as a business, our services are affordable.
UAE is home to several higher education institutes that are contributing greatly to this nation's progress on the scientific front. A lot of students and academics from around the world are attracted to the prestigious educational institutions in the UAE. Prime quality translation and interpretation LLC also aims to make its humble contribution to the UAE's progress through education by offering our unparalleled academic legal translation company in dubai .
Professional German to English translation or German to Arabic Translation Services in JLT Dubai
Professional German Translation Services in Dubai can give you an excellent and effective service which is both accurate and precise. You can opt for such a service if you wish to have German translated into English or vice-versa. Professional German Translation Services in Dubai is quite popular these days. So it is advisable that you choose a professional translation company in Dubai to get your work done quickly and efficiently.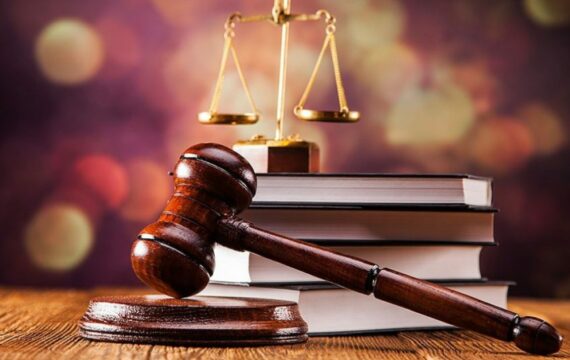 There are many ways through which you can get your professional German translated to English or vice versa. If you do not wish to do the entire translation process yourself then you should opt for a professional German Translation Services in Dubai which can do it for you. Such companies usually have a team of native speakers who can do the job professionally and accurately. You can also ask for a rough draft and a translated version, this will ensure accuracy and it also allows you to check your work for errors.
It is also important to keep a few things in mind while choosing a German Translation Services in Dubai. First of all, you should choose a company that has translators based in that country. Your choice should also be made according to the frequency with which the translation is needed. For instance, if it is a regular project then you can choose a company that offers frequent translations. This will ensure that you do not go in for a one-off payment for a project which needs to be redone repeatedly. It also ensures that you will not have to foot the cost of repeated translation jobs.
Professional German Translation Services in Dubai also offers translation of business documents. It is quite common for companies in Germany to send their bank statements or other legal documents in the English language to clients who are located all over the world. So, it is imperative that the translated documents are in perfect sync with the rest of the work. If they are not, then the clients will suffer from mistakes. Professional German Translation Services in Dubai is equipped with the right machinery and software which enable them to do this work smoothly.
You should also make a note of the different ways by which a particular German translation service operates. While one translates only text, another may also translate the whole document including footnotes, images, slogans and so forth. Depending on the nature of your requirement you can choose either of the two approaches.
Professional German Translation Services in Dubai also provides interpretation services to their clients. They usually have a team of professionals who work together in order to translate the documents in a way which is understandable to their clientele. Their interpretation skills are especially useful when a customer wants to check the correctness of the translation. Professional German Translation Services in Dubai can provide the necessary assistance in such situations. However, in order to get these services, you will need to make upfront payments.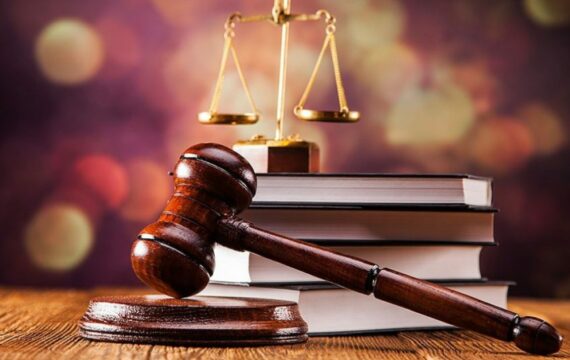 Professional German Translation Services in Dubai which is popular with tourists provides online help to their customers. In this way, they can get advice on various aspects of the German language including sentence structure, grammar, and style. There are also a number of Internet Resources that can be used by customers in order to seek professional help. This includes news, articles, and other resources which provide information on German culture and tradition.
Professional German Translation Services is in great demand. Companies offering these services in Dubai are gaining a firm foothold among the tourists of the city. This is because of the fact that Germany has always been a favorite place for expats. They not only enjoy living conditions here but also feel happy and satisfied in every aspect.
Fast, Affordable & Scalable English To German Translation In Dubai
Professional German Translation Services in Dubai, just like Professional German Translation Services in Germany, is important for those people who do not speak or read the German Language. As a result of globalization and increasing global trade, many people all over the world live in countries that speak different languages other than their mother tongue. To cater to this growing need, there are many companies that provide professional services that cater to these needs. Some of the services that they offer include:
German to English Translation: The people who use the English language do want to communicate with people who use German so it is important that your business documents, website, brochure, and other communication materials are translated into English. This helps you to reach out to the largest number of possible customers. Professional German translation services in Dubai can ensure that your documents are translated accurately to make your business more successful. They will also ensure that the content of the document remains the same as it originally was in the original language. In addition, these companies will ensure that the spelling and grammar of the words are correct. This ensures that your documents are read not only by native English speakers but by potential customers from around the world.
Technical Translation: It is important to have the correct terminology in your documents if you want to make sure that your German customer understands what you are communicating. Professional German translation specialists will be able to help you to translate any documents from the language to English. This will make it easier for you to understand and make a connection with your customer.
German Translation In Dubai – German Translator In Dubai – German Interpreter In Dubai
Database Development: The more professional your database becomes, the better chance it has of surviving the onslaught of the computers. Today's computers have revolutionized everything including the transfer of information. This means that even if you do not use German as your primary language it is important that you expand your business by making your database available in various languages. Your database can be translated into any of the many languages that are spoken throughout the world today. Professional German language professionals will make sure that you have the best possible understanding of your customer base.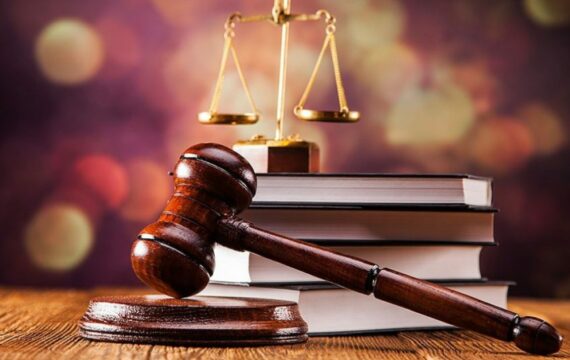 Document Translation: If you want to send documents in the German language, it is imperative that they are properly translated. Professional translators ensure that every word is translated accurately to the language in which it needs to appear. This will make your document as comprehensible as possible for someone who does not speak the German language. Your documents will also be printed out in the language in which they need to be printed.
Document Translation: When looking to use German translation services, it is important to choose the right professionals who know exactly how to proceed. Professional language professionals should be able to translate your document into the German language using the exact vocabulary and grammar rules. They should also have impeccable research skills to ensure that the translations are accurate. They will work closely alongside you to ensure that every aspect of your project is translated to match your specific needs.
German To English And English To German Translation
German To English And English To German Interpreters
German To Arabic Or Arabic To German Translation
German To Arabic Or Arabic To German Interpreters
Document Editing: Professional German translation services will ensure that the finished document is a flawless piece that has been edited and corrected where necessary. They will work closely with you in order to ensure that all the parts of the document are correctly translated so that there are no grammatical errors. It is very important to hire a professional translator because the last thing you want is to produce a document that is not correct in its own right. If the entire piece was translated incorrectly, it could lead to many delays with your delivery and distribution of the document.
Professional German Translation In Dubai
Professional German language professionals provide services in many different departments to ensure that your business receives the highest quality translated documents available. Whether you need a business-to-business translation or you are translating a document for an individual client, this is the service that you need. Professional services ensure that documents are precise in all aspects and ensure that you receive an accurate translation in a format that can be understood by people from any part of the world. By working with language professionals, you can receive the best quality translated documents in a very short period of time.
Global Network of Top Language Professionals for Legal, Medical, and Technical Translation Services in Dubai, UAE. An experienced interpreter and skilled translators formed the company. Prime Legal Translation employs over 2000 linguists who speak over 200 languages and a decentralized internal workforce.