Prime Legal Translation Services In Dubai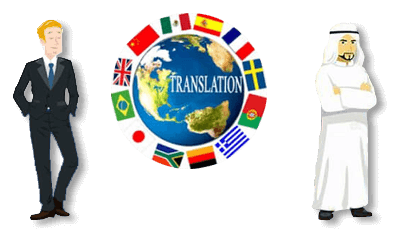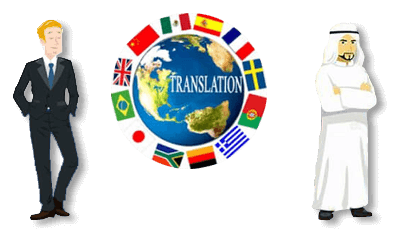 Legal Translation UAE is a leading translation firm that provides all sorts of translation services in Dubai by native and professional translators in any language.  We are an accredited and certified company for legal translation services approved by the UAE Ministry of Justice from the UAE Government. We have experienced legal translators in Dubai that translate all your legal documents professionally and reliably with a 100% guarantee and customer satisfaction. Our experienced and professional legal translators in Dubai are experts in the field of legal industry and provide a top-quality translation of birth certificates, legal documents, court marriage certificates, immigration documentation, formal reports, legal notices, driving license, general translation and all other types of legal translation services. If you are looking for the best company for legal translation in Dubai that provides error-free and accurate legal translation services, Legal Translation UAE always meets its clients' satisfaction. We are providing quick and on-time legal translation for all types of businesses and legal documents. We are a highly professional legal translation Company in Dubai so we always protect your privacy and confidential information. Our experienced translators have a wide range of knowledge about the legal matters as well as local and international laws so we deliver an accurate and quality translation of all types of documents. We are available 24/7. Our team comprises several Dubai translation experts who are second to none in their domain.
Legal Translation Company In Dubai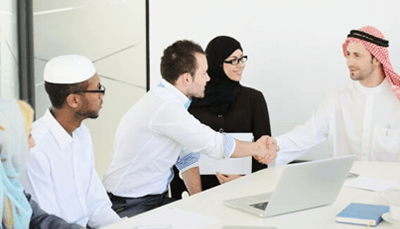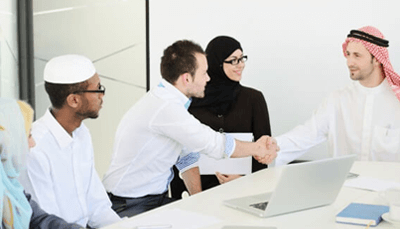 Getting translation in Dubai from native translators is not difficult anymore because legal translation UAE is ready to assist you anytime when you want. Our priority is customer satisfaction which is why we deliver Legal translation on time with 100% accuracy. We are providing translation services in 170+ languages worldwide. We have been serving in the UAE region for over 13 years in the translation industry and have met all of our clients' needs so far. Certified translation is a multifarious work that requires a team of professionals who understand the essentials and particulars of individual tasks. The juxtaposition of highly intricate details and expansive scope of these documents make it a thoroughly methodological process. We proudly claim to be the best in the business and through our hard work and dedication, we provide the best legal translation in JLT Dubai.
Professional Legal Translation Company In Dubai
Legal Translation UAE is the number one translation company in Dubai providing a complete range of linguistic solutions for various industries that need translation services. Our translation company provides accurate and professional translation services in Dubai. When you need any kind of legal translation UAE is always ready to help you. With its highly experienced team of language translators, Legal Translation UAE is one of the leading translation Firms in Dubai that translates 150+ languages.
Quality Translation Services In Dubai
We offer many types of legal translation services i.e. interpretation services in Dubai, legal translation services in JLT, document translation services in Dubai, driving license translation services in Dubai, and Canadian immigration translation services in Dubai. We have a team of highly qualified and native translators to help you efficiently with your legal documentations. Our translators are 24 hours available and offer emergency translation services in Dubai at any time too. We are one call away, so book the professional translators and interpreters in Dubai, UAE. Legal translation JLT has more than ten years of experience in delivering quality translation services in Dubai and meets 100% client satisfaction every time.
Please Fill The Inquiry Form With Correct Information So That We Can Reach You Immediately
Quality Legal Translation Services In Dubai, UAE
Legal Translation UAE has a decade long immaculate reputation in providing quality legal translation in Abu Dhabi and interpretation services to Abu Dhabi based clients as well as international patrons.
We take pride in the fact that we are the pioneers of high-quality legal document translation services in Abu Dhabi. With consistent hard work and producing uncompromised content, we have established our reputation as being the leaders in the provision of quality translation in Abu Dhabi and interpretation services in Abu Dhabi and the rest of the world.
The United Arab Emirates is a country with the most non-native population in the world. About 85 per cent of the residents of the UAE are non-native which makes it an amalgam of different nationalities and cultures.
When such a diversity of language comes together, a legal, trusted and competent translation company in Abu Dhabi becomes the need of the hour. At legal translation JLT, our highly qualified and experienced team of translators, interpreters, and legal experts is here to deliver the very best document translation services for immigration to international clientele.
Professional Legal Translation Services in Dubai
We are the professional legal translators and make things easy for you. Legal translation is a complex task so only specialized professionals can undertake this task. With each task being unique, a team comprising of the experts from related fields needs to be formulated for its execution. Our Quality legal translation service also includes the complex translation involving technical terminologies specific to a particular field. Our experts have the experience of 10 years in this industry. Our translated contents go through various quality control checks to ensure that the product being delivered is accurate and legally viable. We aim at providing high standards of translation services in Dubai to our valued customers and we understand that time is the most precious commodity.
Gathering relevant information is our métier: Once you book an appointment with our Legal translation service company, our experts will gather relevant information from you to deliver you the best. Our team undertakes special training in information extraction and therefore we claim to be the best in providing the services of Translation in Dubai.
Advantages of Certified Translations in Dubai
Prime translation services is a certified legal translation company and we are a leading and reliable translation company in Dubai. Dubai legal translation services also include interpretation (direct and simultaneous), subtitling, website translation in Dubai with complete semantic confluence.
The main focus of our company is you and your needs.  We are certified legal translators in Dubai and have gained a strong foothold as a multilingual translation company in Dubai.
We provide an optimized experience for you in regard to best legal translation services into more than 170+ languages. From medical records, legal documents, and complex technical content to driving license and passports translation for various purposes, we have professional human translators for each classification.
Best Translation Company in Dubai
Legal translation in Dubai is a multifarious work that requires an extensive team of personnel who understand the minutest specifics of individual tasks. The juxtaposition of highly intricate details and expansive scope of these documents make it a thoroughly methodological process.
Legal Translation Services
General Translation services
Driving Licence translation Dubai
Certified Legal Translation in Dubai
Medical content Translation Dubai
Marketing & Advertising Translation
CV Translation Services
Media & Press Release Translation
Bilingual Legal Documents Translation
Economy & Finance Translation
Technical documents Translation
Website & Localization Translation
Media Content Translation
CV Translation Services
From translation and interpretation services to attestation and proofreading, we have it all covered at the top translation company in Dubai. Our work is certified, trusted, and accepted globally.
Language is no more a barrier. You Are Just a Click Away from All Types of Legal Translations in JLT, Dubai. Get Driving License Translation, French to Arabic and English to Arabic Translation in Dubai.

Quick & Reliable
We Believe in Quick Services with Perfection

Unmatchable Prices
Standards are our values

Fast Delivery
We are always on time

Quality Assurance
Quality is the result of high intentions
Legal Translation in JLT, Dubai, UAE
With different parts of the world becoming more interconnected than before, the need for a reliable legal translation in JLT is imminent. Legal translation UAE caters to all your translation needs by providing a wide array of legal translation services in JLT in over 170+ languages. Our professionals are not only qualified linguistically but also have a deep-rooted understanding of the idiosyncrasy attached to relevant cultures. With any language, semantics, pragmatics, and lexicology need to be mastered in order to achieve an internationally accepted level of accuracy. We pride ourselves on following strict quality control protocols at our company. We understand that even a misinterpreted punctuation mark can completely alter the semantic essence of a document. To avoid such discrepancies, each task is dealt with an individualized approach. We assign the task to our language experts and they deliver the highest level of accuracy and quality which is exactly why we are a leading company that offers translation services in JLT.
When it comes to maintaining the quality of our translations, we have a strict scrutiny process under which our editors critically review each translated document to make sure they are completely accurate and error-free. No matter your requirements, we are always prepared to provide you with the best translation at a competitive price. We have a team of specialist native translators who ensure our clients from all over the world get their translations done from us and also refer their loved ones to us for professional Arabic translation services. English to Arabic legal document translation services is one of the services that we offer. If you want to interpret contracts and legal documents into Arabic, our competent legal translators will perform this job! Through years of experience and extensive knowledge of local laws, we are able to use legal terminologies to ensure that they are interpreted correctly by the concerned authorities.
Quality Legal Translation In Dubai
Our translation services in Dubai means that the translated documents are perfect to be used in judicial, governmental, and official use. It can be a marriage document that needs Translation in Dubai for academic or immigration purposes, a driving license Translation for a legal cause. We also offer the services for Medical Document Translation in more than 200 languages. This implies that no matter what part of the word you belong to, or which field of life you are associated with, you can make the most of our services.
Our main services include Chinese Translation services in Dubai, French Translation services in Dubai, German Translation services in Dubai, Italian Translation services in Dubai, Japanese Translation services in Dubai, Portuguese Translation Services in Dubai, Russian, and Spanish Translation Services in Dubai to name only a few. Whether you are a student or a teacher in need of some assistance, we will ensure a smooth and satisfactory business with you. Our linguists are here to enhance the flow, readability, and structure of the document.
Why would there be a need for certified legal translation in Dubai?
If you are looking for legal document translation services for non-written content, then the Prime translation services are your destination. Choose from friendly options like simultaneous and consecutive interpretation according to your need. Our team of professional legal translators will work to meet your requirements. An interpreter will first evaluate your general requirement and then offer the expert certified legal translation services in the mode that you will prefer. You can choose from simultaneous and consecutive interpretation options. For consecutive interactive interpretation, our representative will collaborate with you to understand your objectives in the best and most appropriate manner. Also for simultaneous interpretation services, we make comprehensive briefing sessions between experts and clients to promote effective communication. In this way, we can offer the best legal translation services to our clients.
Why people prefer human legal translation in Dubai?
In Dubai, people come from all over the world and they are unfamiliar with the culture and language of Dubai. They may face the situation when they want someone to translate the terms that they cannot understand in case of providing a legal framework related to the legal suit.
Therefore, these people need the help of the translators to get information about the working infrastructure of a legal framework. Human legal translation is important for people because the experts perform this task. These experts have the skills and knowledge of the legal framework and can understand all the related terms.  People have to abide by the rules of the jurisdiction and legislation and the translator will help you get the solutions to the problems that you may face. In this case, you will need a human legal translation.
What is the difference between certified and notarized legal translation Dubai?
Certified Translations
Certified translations are the official translations and are more accurate than simple translations that native speakers do. Certified translators perform this task because they are related to a specific field or industry. These translations also include a statement from the translator as a certificate of accuracy stating that the content is translated by a certified professional. The translations also include the signature and contact information of the translator.
Notarized Translations
Notarized translations are done by any translator and only certified professionals don't have to do it. For this type of translation, the translator must visit a notary and then sign an affidavit stating that the translation represents the original document. This kind of translation does not explain the work quality of a translator. You need this type of translation when you deal with education-related documents such as educational degrees, diplomas and transcripts etc.
How to get quality translation services in Dubai?
You can get quality legal translation services from the best translation company. For getting quality services, you first have to understand your translation requirements and the language you need. Only a proficient translator can do the quality translation so make sure your translator is linguistically proficient.  Moreover, the translator must provide timely and exact translation within the promised deadlines while keeping the welfare of the clients at heart.
Online Quality Legal Translation in Dubai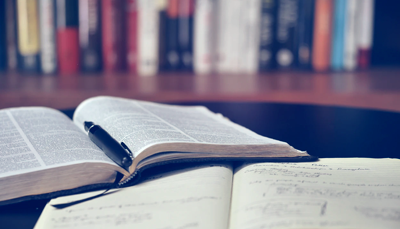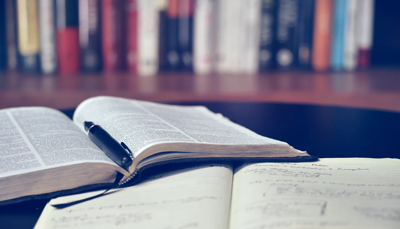 Legal translation is a daily task. As a result, we could take your viral articles and re-produce it into high-quality English; if it is for internal use or to get articles entering the public domain, the quality is definitely guaranteed. No matter your requirements, we are always prepared to provide you with the best translation in Dubai at a competitive cost. We have a team of specialist native translators who ensure our clients from all over the world for the professional Arabic translation service. English to Arabic legal document translation services is one of the services that we offer. If you want to interpret contracts and legal documents into Arabic, our competent legal translators will perform this job! Having a group of professionals, we are in a position to use local legal terminology so that your contracts meet the requirements of the authorized authorities.
Fast And Accurate Translation Services in Dubai
This enables us to keep abreast of the ever-evolving legislative realm. The terms and legalities need to be constantly updated to provide immaculate service to you. Legal translation UAE is the most modernized legal translation company in Dubai that deals in translating documents into plain English. We provide you with a reliable rotary business consistent with the policies of the worldwide countries.
Are you looking for medical translation services to meet your needs for highly important, simple, or complex documents? Then look no further as our translation services in Dubai are perfect in this regard. We at Prime translation understand that the nature of legal and official documents makes them vulnerable to incorrect translation. This can happen if the translation task is assigned to an incompetent professional. To avoid such glitches in the translation tasks, we have gone the extra mile so you can get the best legal translation services. To undertake the translation of all kinds of documents, we have formulated specialized teams to cater to diverse categories of legislative fields.
Documents ranging from birth certificates, trust deeds, marriage certificates, memorandums, warrants, witness statements, and divorce certificates all need to be accurately translated. In the case of erroneous translation, undesired consequences may arise. This can cause damages to companies or individuals in terms of reputation and financial losses. To save you from such strain, we offer our quality legal translation services. Our team of translators has experience in translating all valuable official papers. The main focus of our professional translators is to capture the true essence of every lexical entity whether is it a word, a sentence, or even a punctuation mark. We ensure you that you will get the perfect translation of any document or letter. We take care while translating the documents and consider the context of the whole document.
A technical piece of writing is entirely different from an informal letter. Similarly, the language used in a formal environment for a statement of purpose for admission to higher education institutions will need to be translated keeping in view the intellectual audience. Therefore we carefully choose the words to convey the meaning exactly as it is intended.
It is also very important in the case of English to Arabic translation and Arabic to English translation where one word has multiple meanings. Such dubious words sometimes denote a single meaning in different degrees and sometimes altogether unrelated implications.
For a translator to understand what the writer meant and what he wanted to convey in letter and spirit, he needs to have a strong foundation. The translator's foundation should be built on vast vocabulary and deep discourse analysis. The master translators at Prime translation services Dubai have experience of many years in this work. This experience makes them eligible to be a part of our team. It is the most important aspect of translation which makes us follow a thorough scrutiny process for hiring and appointing translators and legal team members.
Similar is the case with the medical translation of a versatile nature. Medical reports, health and safety guidelines, discharge summaries, prescriptions may need to be translated in numerous circumstances. Have you recently moved to Dubai? Do you need an authentic and reliable institution to translate your important transcripts? Then the native-like proficient translators at our translation center is the best choice for you.
For the growth of Spanish translation, we ensure continuous professional development programs for our staff. This is the required by the ever-evolving informatics scenario of the world. Telecom, information technology, linguistic, legal protocols pertaining to immigration, admissions and tourism-all are subject to change.
It is imperative in such circumstances to arrange refresher courses on the latest amendments and modifications taking place on the international platform. All these measurements are put into place for many reasons. The first one is the sustainability of the business in the competitive realm. And the second and most important reason is to guarantee the customer fulfillment standards we have established for our own company.
Each customer ranks our translators on different criteria. These include translation expertise, linguistic competency, legal knowledge, and a professional attitude. This system proves to be a helpful assessment tool for us. The unbiased opinions and observations of the clients pinpoint the exact areas of strengths and weaknesses. Thus an automated system of internal evaluation is devised that helps ensure quality control.
Exceptional Accredited Legal Translation in Dubai
There are various standards against which the authenticity and reliability of a Legal Translation Dubai company can be weighed. We proudly claim to be the best in business due to our hard work and dedication to providing the best Legal Translation in Dubai.
ATA certified:  ATA accreditation is the most authentic certification for any organization. Our organization Prime Translation Services has proudly earned ATA confirmation from the international Accreditation Agency.
ATA affirmation: This is a commendable credit to us as the objective of this affirmation is to increase skillful expectations, expand explicit execution, and perceive the ability just as information on the interpreters. Getting an ATA affirmation has been an extraordinary achievement in our long excursion. Our professional legal Translators have gone through rigorous tests and assessments to winning this ATA affirmation. The test assesses the language ability of an expert interpreter.
Certified Company: We are a certified legal translation company offering translation and interpretation services. This implies that we work in proximity to the government's rules and guidelines. The reports generated by us are trusted by the concerned offices in Dubai. In case you are searching for English to Arabic legal translators in Dubai we are the best choice for you. Our legitimate interpreters in Dubai can decipher more than 200 dialects.
Comprehensive methodology towards interpretation: When translating content, special care is taken to consider different perspectives. Our experts use a comprehensive method for translating and interpreting every kind of assigned tasks. It is analyzed from all points of view to avoid ignoring every single detail. We are a name that you can trust without a doubt.
Social unconventionality: It is not easy to comprehend a book without understanding nature where it was produced. Each nation has a particular culture and language is a basic thing that expresses the general way of thinking of a nation. Therefore language has a deep link with culture. It is crucial for a lawful interpreter to completely understand such a link to have the option to understand the combination of words and then use the relevant translation. Our legitimate interpreters are qualified and are the experts for your interpretation task. English to Arabic translation in Dubai is our job and let us do this job perfectly for you.
High-Quality Legal Translation Services in Dubai
Precise or accurate words: There are different meanings of a single word almost in every language for each word. The difference in the meanings of the word depends on the logic for which the words are used. Therefore, only the expert translator can do it. We at Prime best online translation services put great emphasis on preparing and updating the information base of our legitimate interpreters. We hire expert translators with the goal of our customer satisfaction. The evidence of our excellent services lies in the fact that our translation work is useful in every single legal office in Dubai and throughout the world. This becomes especially important in the case of Driving License translation, as the violation of traffic rules is strictly prohibited by law.
Prime Translation Company Dubai is not another name in the list of legal translation experts. Our scope is much deeper in every field of life. We understand that often individuals or companies need certified translation services to establish a business in another country. In such situations, certified translations of personal and business documents are an important step towards moving forward. Digitalization has impacted every field of our life. We are living in a world that has become borderless and transformed into a global community. Individuals from one nation living or visiting the same geographic area are a part of a global community now. Often, communication can be a significant issue for individuals who do not speak the same language. This is where the legal translation services in Dubai can assist them in making their life simple. The top basic businesses that fundamentally make items and administrations increasingly available and helpful to their clients should utilize language interpretation services to make their products and administrations progressively recognizable to their clients. Numerous large ventures can profit from language Translation Company Dubai services. Also when an organization or corporation is dealing with strictly controlled industries such as government sectors, financial industries, and the medical field, it's vital to have certified translations of all documents.
Translation Company Dubai will help your business flourish and break the barriers of language. Now whether it is a language translation service or driving license translation Dubai we will take care of all your requirements.
"I truly appreciate your efficient, gracious customer service. The level of detail and professionalism you have demonstrated on urgent requests of Translation"
I was caught in a legal battle and needed to get a witness statement translated. I found them to be highly reliable. They delivered what they promised on a short notice. Recommended legal translation provider in Dubai.
I live in Greens Community it was very easy I just uploaded my document got translated got delivered to my doorstep. Thank you!
I needed to get some personal documents translated for my immigration case. Love how simple it is, got the translated documents delivered right to my doorstep. Highly recommended legal translation provider in Dubai.
Valued Clients