We offer high-quality translation and interpretation services to a diverse clientele that includes famous corporations, top institutions, and private individuals.
Our skilled interpreters are able to offer simultaneous and continuous interpretation at any time such as at conferences, meetings, workshops, seminars and business negotiations with any other language. The main languages we offer comprise English to Arabic and Arabic to English. But, we also deal with interpreter jobs in more than 200+ languages.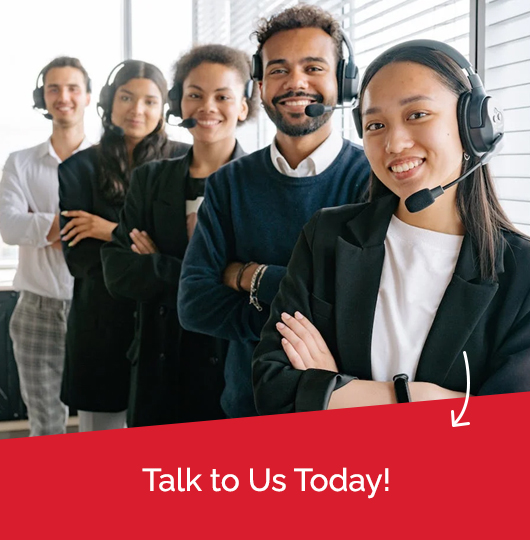 Our specialist team includes certified interpreters who are certified. With their vast experience, they have received certifications from the UAE Ministry of Justice along with other significant transnational organizations, accredited professional schools and associations and highly regarded international organizations like The United Nations and the European Union.
In addition to the interpretation assistance, we offer the technological equipment required for simultaneous interpretation as well as specially trained technicians to install it and administration.
We collaborate with clients from countries that are part of the Gulf Cooperation Council: Bahrain, Kuwait, Oman, Qatar, Saudi Arabia, and the United Arab Emirates. We also work with significant customers that come from North America, Europe, and Asia.
In contrast to other companies that are located in the UAE that offer only legal translation We are a specialist with providing both translation as well as legally-based translation. Our translation office is located in Dubai. We provide an array of services in translation including legally-approved translations and marketing, advertisement translations, localization of websites, and many more.
Consecutive Interpretation Services in JLT, Dubai, Abu Dhabi, UAE
There are two types of interpretation commonly used. One is simultaneous and the other one consecutive interpretation in Dubai. In consecutive interpretations, the interpreter stands on the stage with the speaker. It is different from simultaneous interpretation in the way that the speaker can continue to deliver his speech without any interpretation and can give the speech for more than 5 minutes. When he takes a break or has conveyed his message, the interpreter then translates what the speaker has said in the language that has been chosen for the audience. The function of the translator is not to memorize the whole speech but just to translate what the speaker has said. For this reason, the translator makes notes using shorthand and then delivers the message in the same way as the speaker.
In recent times, Dubai has become the business and the tourism hub for the whole world. People from all around the world come to Dubai to see how a country that was previously just a desert has transformed into an ultra-modern society. There are various attractions in Dubai including the world's tallest building. Due to so many different races and cultures present at the same place, there was a need for translation services in Dubai. Whether it is the translation of legal documents, translation for any paperwork or translation required at various events from the native language i-e Arabic to any other language, the need for translation services is there. For this reason, there are various companies that provide these services and Translation Office Dubai is one of the best translation companies in Dubai.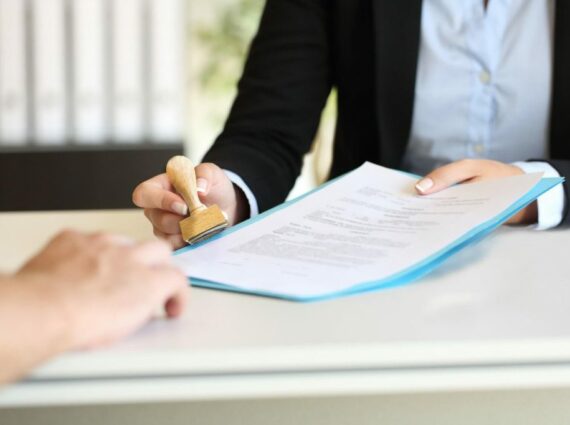 Various services offered by Translation Office Dubai
Translation Office Dubai offers a number of services to its customers. Understanding the needs of our respected clients, we offer translation of official documents, translation services, interpretation services, translation of medical contents, driving license translation, Canada immigration forms translation, interpretation equipment, website content translation, certified translation and proofreading and editing services for your content into any of the native languages you want. Our team of certified and qualified translators will satisfy all your needs with the quality of their services as they have a deep understanding of the native languages and Arabic. For further convenience of our customers, we offer online quote service through which you can get an idea about the estimated cost of our services also. You can also avail this service free of any charge or additional cost.
Interpretation services in Dubai
Numerous business and other conferences related to various walks of life are held every year in the best translation company in dubai . People from different countries having different languages attend these conferences in order to gain more knowledge and understanding regarding their fields. As there are people from different countries attending these conferences, there is always the need for translation services or interpretation services in Dubai. Translation Office Dubai also offers their interpretation services so that everyone can understand what the speakers are saying.
Types of Interpretation Services
Consecutive interpreting services
Understanding the current technological mediums used throughout the world, Translation Office Dubai offers both the simultaneous interpretation and consecutive interpretation services in Dubai. Whether you are hosting a conference or just want an interpreter for translation for delegates and officials, we are there to provide you with the best translation services. Our team consists of qualified translators for all the languages so that they can convey your message to your target audience in the best way possible thus enhancing the understanding. Whenever you feel the need for Simultaneous interpretation in Dubai, you can contact us on our hotline that is there for the guidance of our esteemed customers. You can also get the quote online for all the services that you need.
Interpretation Equipment:
Due to technological advancements, people use different media to interact with one another. When people come from different parts of the world to Dubai, they expect the best and the most innovative methods are used during various conferences and events as Dubai is an ultra-modern society. Apart from the technologically advanced expectations of the people, the modes of communication also need to be very clear and innovative. In this way, the listeners with the use of various visual aids like projectors and screens would not lose interest in the conferences. If the sound systems that are being used do not provide the best quality of sound then the target audience would not be able to get the actual point and also lose interest in the talk. Therefore, with all these aspects and their implications in mind, apart from the various services offered by best translation services in dubai, we also provide interpretation equipment and AV equipment for our clients. The interpretation equipment is available for a different number of people ranging from 4 people in the audience to more than 100 people including the interpreter monitor.
Consecutive Interpretation Services in Dubai, JLT, Al Barsha TECOM, Abu Dhabi
The back to back interpretation is a sort of understanding in which the speaker finishes his idea first by talking a sentence or more in his or her local language and after that, the mediator interprets the information in the target language. Translators need to tune in and furthermore to recall a significant huge volume of data so as to rehash it into an objective language. Prime Translation Services provides the top class continuous translation in Dubai benefits in 100+ dialects. Our group of qualified specialists isn't just the local language speaker yet they likewise have the most relevant business experience too. This guarantees the pro is completely acquainted with a wide range of the wording, articulations just as the thoughts which are to be interpreted.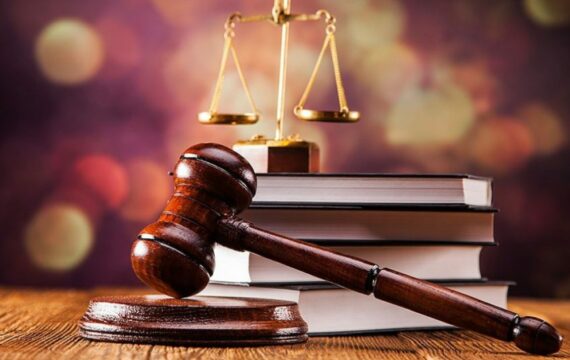 Our association has a top of the line involvement in giving hearty back to back translation arrangements and takes into account differed businesses
When you approach our association, the task chief doles out to you the most fitting successive mediator who meets all your extraordinary prerequisites and sees your undertaking from the initiation as far as possible.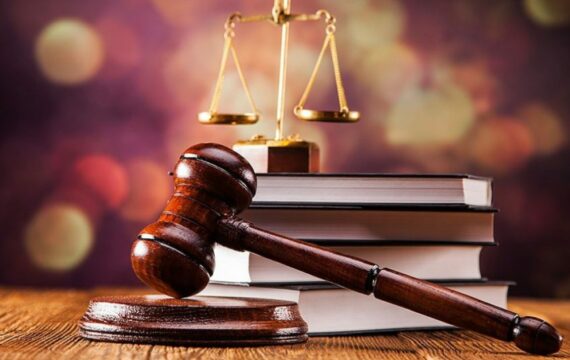 Simultaneous Interpretation Services in JLT, Dubai, UAE
We offer both consecutive and simultaneous interpretation services in Dubai so that you can host business or any other meetings involving people from different parts of the world without any problems. This will help people from different parts of the world to express themselves better in their native language to different people which will, in turn, benefit all the parties involved by getting new and innovative ideas. You can also get an online quotation if you want for simultaneous or consecutive interpreting services.
If you are looking to get translation services in Dubai from professionals, then you are in the right place because Translation Office Dubai is a team of highly skilled and most recognized translators in the UAE. We have been working for the last 10 years and deeply understand the needs of entrepreneurs, corporate sectors and individuals who need a legal translation in Dubai. Our translators are certified and are always ready to contribute to facilitating organizations and individuals with their skills. We are not only limited to Dubai, but we also serve all over the UAE and are a renowned company for translation in Dubai.
Translation Office Dubai has a huge team of in-house and freelance translators who are committed to providing quality every time you hire. Our speciality in English to Arabic translation has allowed us to make a huge customer base within the past few decades.  We are proud to have loyal customers who believe in our ability to transform the meaning and essence of words into the other language. No matter how rare and difficult language is to translate, our customers always trust and choose us for translation services in Dubai. As the city of Dubai resides people from different nationalities and languages, we always come across new challenges in the form of translating documents of a new language.
Get your document translated in any language you want
From German, Chinese, Portuguese, Spanish to Italian, Norwegian and Russian we can translate legal documents of more than 150 languages of the world. Whether you want to translate from Arabic Translation Dubai to any other language of the world into English, you can contact us without any confusion in your mind. By joining hands with us, you will only get quality because we value each penny that our customer spends on us and this is why we are considered as one of the best translation companies in Dubai.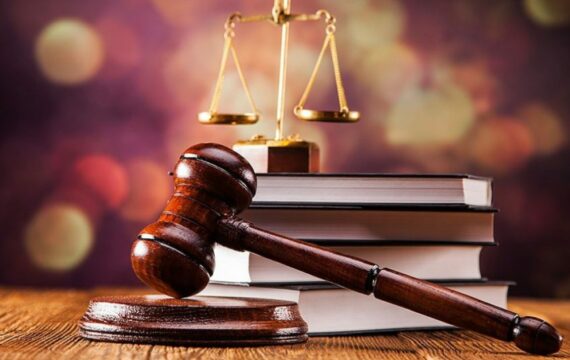 Our services include translating various official documents from different languages into English or any other language depending upon your preference. Whether that is a driving license translation Dubai, Canadian immigration documents or any other legal documents, we are here for you and we are providing the best translation in Dubai. You can also get a translation for medical content or other content that you want to put up on your site so that various people from different cultural backgrounds can acquire your services thus helping you in promoting your business and make customers from various cultures and linguistic backgrounds.
Acquire quality Interpretation solutions that can make an impact
In order to fill the communication gap between different communities in Dubai, Translation Company in Dubai provides interpretation services Dubai with the help of native interpreters in our team.  As Dubai is a hub for European and Asian business communities, we understand the problems foreigners face due to language barrier and provide the solution through our interpretation services that too at very affordable rates. Our professionals understand the languages with a deep understanding that enables them to interpret exact meanings word by word. So, if you want interpretation services in Dubai, our team of experts will facilitate you with all the best services we can provide so you can fulfill your purpose effectively and appreciate our services.
In recent times, Dubai has transformed into the business hub for the whole world. People from different countries gather there annually for numerous conferences and meetings. Apart from this, there are also various seminars and events that are held in Dubai. People come together from Asia as well as Europe and various countries from the whole world. When people from different races come together, the main barrier is language. Due to this barrier, people cannot share ideas and thoughts with each other. Less experienced and new people are unable to make use of the expertise and experience of professionals and masters of different businesses due to the language barrier.
Various services offered by Translation Office Dubai:
Apart from just providing expertise in urgent translation service dubai , we also provide interpretation equipment that can be used during meetings and conferences. You can get this simultaneous interpretation equipment at very low rates as compared to various other companies that also offer simultaneous interpretation services. In addition to the equipment and interpretation services, we also provide services related to content and blog writing, content and block editing and proofreading and editing services for various contents that you want to use on your web pages.
Simultaneous Interpretation System in Dubai JLT, Media City, T.com, Al-Barsha
Simultaneous Interpretation Equipment:
Prime Translation Services have some of the absolute best proficient concurrent mediators in Dubai. Moreover, we also have the interpretation hardware that is important for any occasion, gathering, workshop or circumstance where synchronous translating is required. Our favored image of hardware is BOSCH.
Sound-proof booths

Control Units

Site technicians

Microphones

Speakers

Infrared receivers

Radiators
Global Network of Top Language Professionals for Legal, Medical, and Technical Translation Services in Dubai, UAE. An experienced interpreter and skilled translators formed the company. Prime Legal Translation employs over 2000 linguists who speak over 200 languages and a decentralized internal workforce.