If you are seeking the greatest voice over artist in Dubai with the best vocal qualities, there is no better place to go than Prime Legal Translation in Dubai, UAE.
Prime Legal Translation has been recognised as the premier voice artist company in Dubai and throughout the United Arab Emirates, providing voice over and voice dubbing services.We have voice talent artists who will speak the voice of your product, commercials, or any type of documentary, incorporating the narrations that best fit the source material. More than just native speakers are required to effectively reach target-speaking audiences.Prime Legal Translation Service understands that each medium has its own language and works to make it as easy as feasible.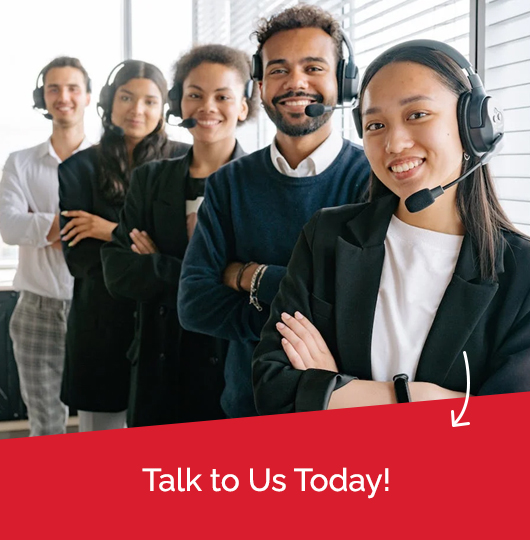 With a nationwide network of experienced studios, we provide Foreign Language Voice-Over & Dubbing for all territories/regions at the highest quality possible while staying within your budget and time frame. Prime Legal Translation uses cutting-edge technology and highly qualified personnel to professionally dub films for the entertainment, educational, and business industries. Your dubbing job can be lip-synced into Indian, Asian, and European languages. Our native-speaking directors and actors are assigned to each project based on the languages involved and their area of competence. Our translation and cultural adaption always take into account the country and audience it is intended for.
Prime Legal Translation has a long history of providing voice artist services for TV commercials, TV programmes, documentaries, theater plays, corporate videos, audio books, media, travel and tourism, business meetings, animations, and the entertainment industry. We have also offered voice over and dubbing services for TV shows such as Cartoons, Talk Shows, Movies, Fashion Shows, and all forms of documentaries.
We have provided voice artist services for more than ten TV stations in the Middle East, Europe, and Asia. We may provide voice over and dubbing services with highly attractive voices or in accordance with the screenplay or character of the content. As a result, we have voice talent artists who are well suited for all of your multimedia creations and amazing voice impressions.
Dubbing of Audio & Voice
Pivot creates music for a variety of commercial media, including advertising, television, and film. Our creative team creates engaging and memorable music for a diverse range of clients in an artistic environment where projects are completed on time and on budget. Our dedicated section of voice artists and sound engineers provides high-quality voice-over media for radio commercials and voice-dubbing for animation.
Our database contains over 500 of the world's top voice-over talent artists in over 350 languages, and we are constantly expanding our talent team after a careful examination by our top senior voice over artists, who are in charge of providing the best voice-over and voice-dubbing services to over 1000 companies worldwide.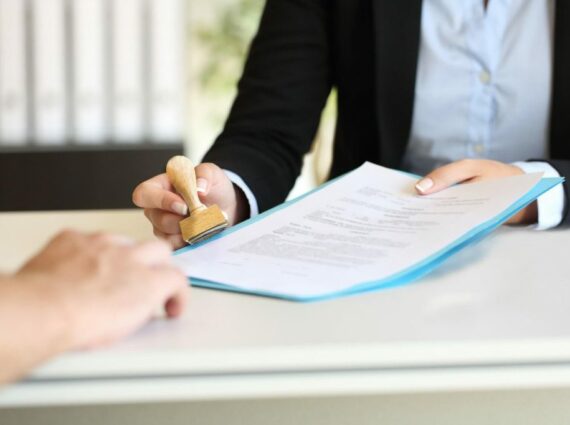 Services for Voice-Over
Voice Over is the sound of a male or female voice playing over the images of a movie, TV show, commercial, documentary, and so on, and such voices may or may not be relevant to the words, statements, or information and can be viewed in any area of the video. Prime Legal Translation offers a wide range of Voice-Over services, including but not limited to commercials, audio recordings, business presentations, instructional and corporate films, online advertisements, website content, e-learning courses, and so on.
We have over 20 years of experience and can make your product or service sound fantastic. Send your query right now for the greatest professional voice-over services at a reasonable price and with the shortest turnaround.
Prime Legal Translation is not only regarded as a team of outstanding voice over talent artists, but it also owns its own state-of-the-art voice recording studio facilities. Using our soundproof facilities and high-tech audio equipment, we conduct recording sessions with lovely background noises and crystal clear voices.
We can deliver your job within the budget you've set while maintaining the same standard of quality that corresponds to your company. This is only possible if you hire experienced in-house sound technicians, voice talent coordinators, and best voice talent artists who will not only reduce costs by minimizing retakes but will also help you to offer the best competitive price.
We give voice artist services in the following categories (among others):
Music and audio recording 

Dubbing (including translation and screenplay writing) 

Producing radio programmes and advertisements 

Sound Design 

Post-Production 

Voice-over recording
Nobody in Dubai does voice-overs like us. This is because we prioritize quality in all of our recording projects. Prime Legal Translation has a staff of qualified audio engineers who are not only skilled at their craft but also enthusiastic about sound and acoustics. Voice over is advantageous to your marketing effort and hence to your business. We also add voice over to various audiovisuals such as commercials, documentaries, and presentations based on our clients' needs.
Voice over is the most easy and cost-effective approach to spread the word about your company. Prime Legal Translation's voice over services are unrivaled in Dubai. Because we invest in cutting-edge recording software, equipment, and employees, we have perfect recording quality.
The greatest recording devices and workstations for multimedia, data conversion, multimedia transport, multimedia retrieval, and sound file processing are available in our studio. We have acquired many reputable clients in the UAE and abroad for providing the best voice over in Dubai through our unwavering efforts, competitive rates, and qualified personnel. Contact us immediately for the best Voice Over in Dubai!
We can provide you with the opportunity to reach millions of customers because we have a global network of professional studios for your products to be introduced across the continent, breaking down language barriers…. provides Foreign Language Dubbing services in every major language of the world at the best quality, very reasonable price, and within the given timeline.
We have cutting-edge technology and highly trained personnel to provide quality dubbing services for the entertainment, tourism, educational, business, and corporate sectors.
Jobs are assigned to professionals based on their areas of competence, taking into account the locations and individuals involved, and all team members are native.
We are a pioneer in offering worldwide clientele with precise and high-quality dubbing services
To appeal to a worldwide audience, video content requires dubbing solutions. Dubbing ensures that non-native viewers can enjoy the programme just as much as native viewers. It is crucial in determining the fate of video material in overseas box offices. Dubbing provides a variety of advantages, ranging from conveying the content of the film to infusing feelings and thoughts in the audience. Today's production companies must recognise that dubbing is a separate sort of localization.
Dubbing solutions are required not only in films and commercial films, but also elsewhere. However, getting Professional Dubbing Services is difficult nowadays. Today, the majority of dubbing service providers fail to ensure that the dialogue is accurate in the target language. Inaccuracy and faults in dubbing reduce a video's reach.
Furthermore, dubbing artists should have appropriate industry knowledge in order to fit the dialogues into their timestamps. Failure to do so has a negative impact on the production company's reputation. Similarly, maintaining a consistent pitch, pace, voice tone, and pattern is critical for the success of a video.
Dubbing Service Types
As an experienced localization service provider in the business, we offer a variety of Professional Dubbing Services to meet the needs of our clients.
Film/Movie Subtitling
Prime Legal Translation Service provides our clients with first-rate dubbing services. We are devoted to making sure that their video material is dubbed and localised for the intended audience. Before composing the screenplay in the local tongue, our dubbing artists attentively listen to each dialogue. We use cutting-edge hardware and software to deliver high-quality dubbed videos to clients. We dub worldwide and regional short films, as well as short snippets and other video formats.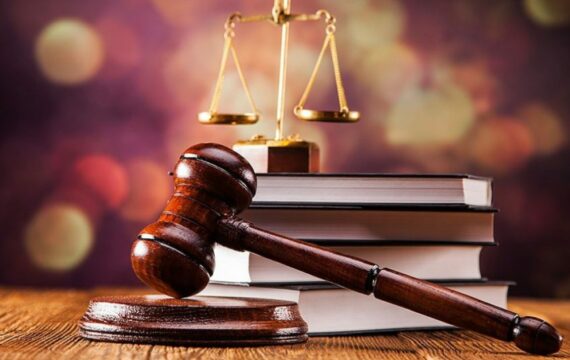 Dubbing of E-Learning Videos
We localise instructional video content as a professional dubbing firm. Because they generally contain voice-overs, eLearning videos necessitate specific care while dubbing. We translate and adapt the voice-over script into the target language. Course material videos, instructional films, explainer videos, and other types of dubbed eLearning videos are available. We promise that the original essence of our clients' videos is retained in our dubbed videos to interest their learners. As a result, our dubbing solutions provide value to our clients' eLearning initiatives.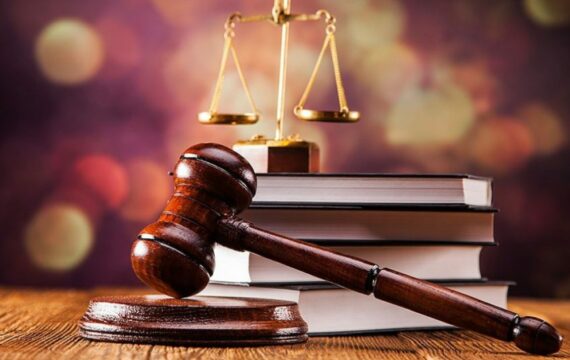 Dubbing of Commercial Ads
Our commercial ad dubbing is handled by the most qualified and enthusiastic individuals in high-tech studios. We have cutting-edge software that allows us to meet our clients' expectations. Our commercial video dubbing process comprises TV advertising, internet advertisement videos, YouTube ads, and many more. While working on dubbing videos for clients, we keep their target audience in mind. We make certain that our dubbing services make commercial commercials in the target language as enticing.
Dubbing of TV Shows
Production companies must dub TV shows in different languages in order to broadcast them in the international market. We translate and create scripts for soap operas, reality shows, and other shows. Our dubbing services translate content into native languages so that clients can broadcast it to a local audience. We understand how international shows have a global reputation in various societies. As a result, we give errorless dubbing by understanding how rich the market is for our clients.
The most difficult aspect of dubbing is lip sync dubbing, which requires combining the translated document with the speaker/lips actor's movement, resulting in a surprise match and the speaker/actor appearing to speak the translated language. It is a multi-stage process, and our directors and voice over artists have extensive expertise making lip sync dubbed versions of many types of videos, as it involves lip movement that is tightly aligned with the speaker/ actor's. It's a terrific method of verbal translation with video that allows viewers to focus on the video rather than reading at the bottom of the screen and losing the movement/visual sections.
Global Network of Top Language Professionals for Legal, Medical, and Technical Translation Services in Dubai, UAE. An experienced interpreter and skilled translators formed the company. Prime Legal Translation employs over 2000 linguists who speak over 200 languages and a decentralized internal workforce.